Who do you want to be notified when visitors check in? Here's how to set up your notifications preferences.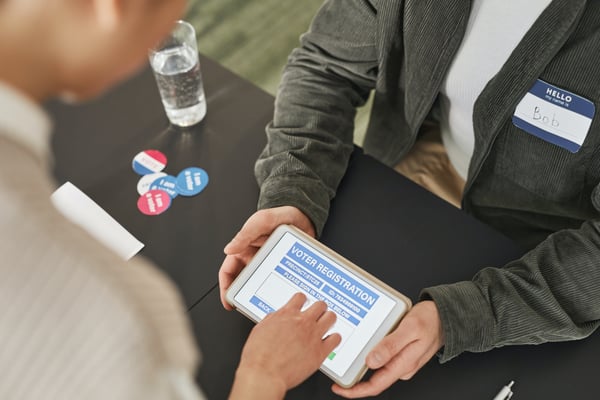 You created your check-in button and now you want to set up notification preferences for your employees.
Sometimes you only want certain people notified when a visitor comes into the space. The visitor may not know who exactly to reach out to or you may only want a certain person to be notified.
Since Greetly is incredibly customizable visit management system, setting up notifications is a fast and efficient way to notify your team.
Here's how to set up notifications:
From Greetly's web-based admin, https://app.greetly.com/, visit Check-In Options >
Under the "Select Check-In Buttons" section, go to "Edit Button Options"
Look for the section: "How should the employee be notified?"
There are three options:
No Notification (No notification of the visitors check-in will be sent to anyone)
Browse all employees (Visitor will be able to see a list of all of the employees in the directory to select from)

Option: Hide employees until search (You will have to also select "Browse all employees" and "Hide until search" at the same time. Visitor will have to start typing in the first few letters of the employees first name and any matching names will appear in the directory)
Notify pre-determined employee (Visitor will only be able to select a name from the pre-determined employee list that will appear upon check-in)


Click on the radio button to activate the one of your choice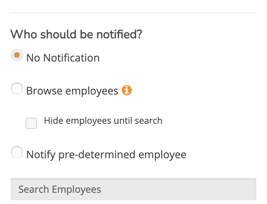 ---
If you select to turn on "Notify pre-determined employee" In the "Search Employees" box below, enter in the name of the person to add to the notification.
When the correct name comes up, click on the "+" sign to add to the list.
You can add multiple people to the notification
If you need to remove someone from the list, click on the "-" sign next to their name



Click the "Publish" button to save the changes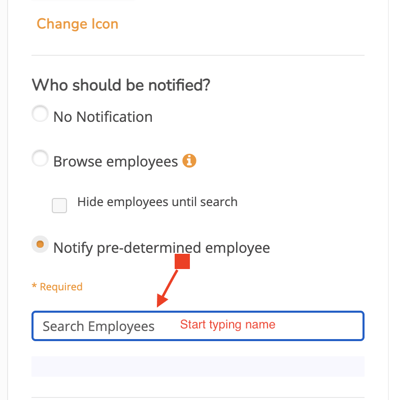 Let modern reception commence.