Do you want to print out your QR code for your visitors to scan?
You must be a Global or Location Admin logged into the web portal to create QR codes.
Configuring the Settings
Click on Check-in Options.

Click on Visual Styles.

Click on Welcome page.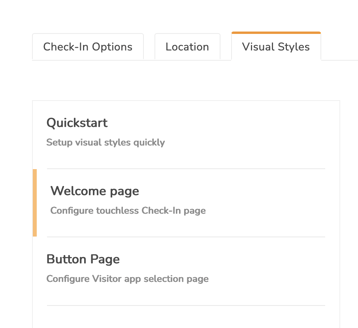 Scroll down to the No-Touch URL section.
Ensure that both Display Welcome Page and Enable No-Touch Check-in are toggled on.

Note that there are different choices for the option Regenerate No-Touch URL Daily.
Option 1: when toggled to off, you will have a permanent code that never changes
Option 2: when toggled to on, the code will change each day and you will have to create QR codes for your visitors daily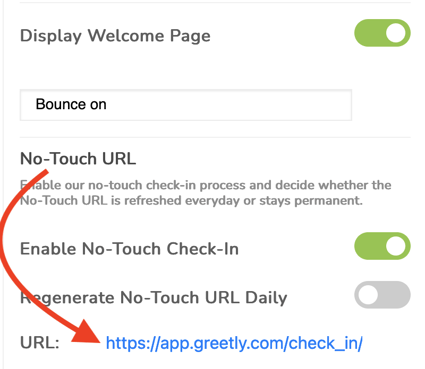 Click on Publish to save any changes you make.
Generating the QR Code
Open a new tab and go to this site:
https://www.the-qrcode-generator.com/
Copy and paste the URL in the QR Code Generator.

Click on the "Save" button > name your file > select PNG > Click on Save.
Test the code by scanning the QR with your phone.
Now you are able to print and post the QR code for your visitors.