How to Edit Your Visitor Check In Workflow
This knowledge base article will show you how to edit your workflow.
Note:
You'll need to be logged into your web portal as a Global or location admin.
If you need to edit your Custom Visitor Workflow, follow these basic steps.
Step 1:
Click on App Settings > Check-in Options
Step 2:
Edit the custom check-in button (Example of custom button check-in names: Tour our facility, Schedule a meeting, etc.).
Step 3:
In the "Workflow" section, click on "New (beta)" and click on Edit Workflow
Note: Any changes made to the workflow will only be for the custom check-in button you are editing.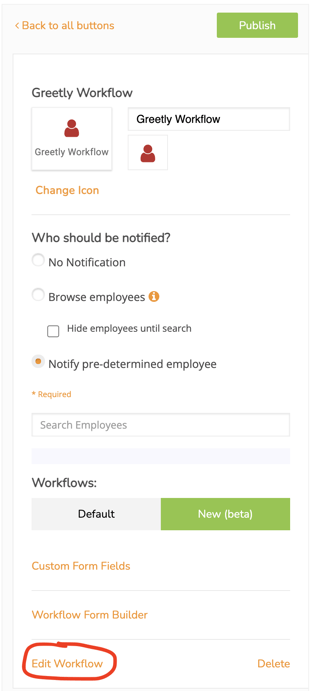 Step 4:
In this section, you can delete or add new blocks for your customized check-in process. Don't forget to click on "Save" after you are done.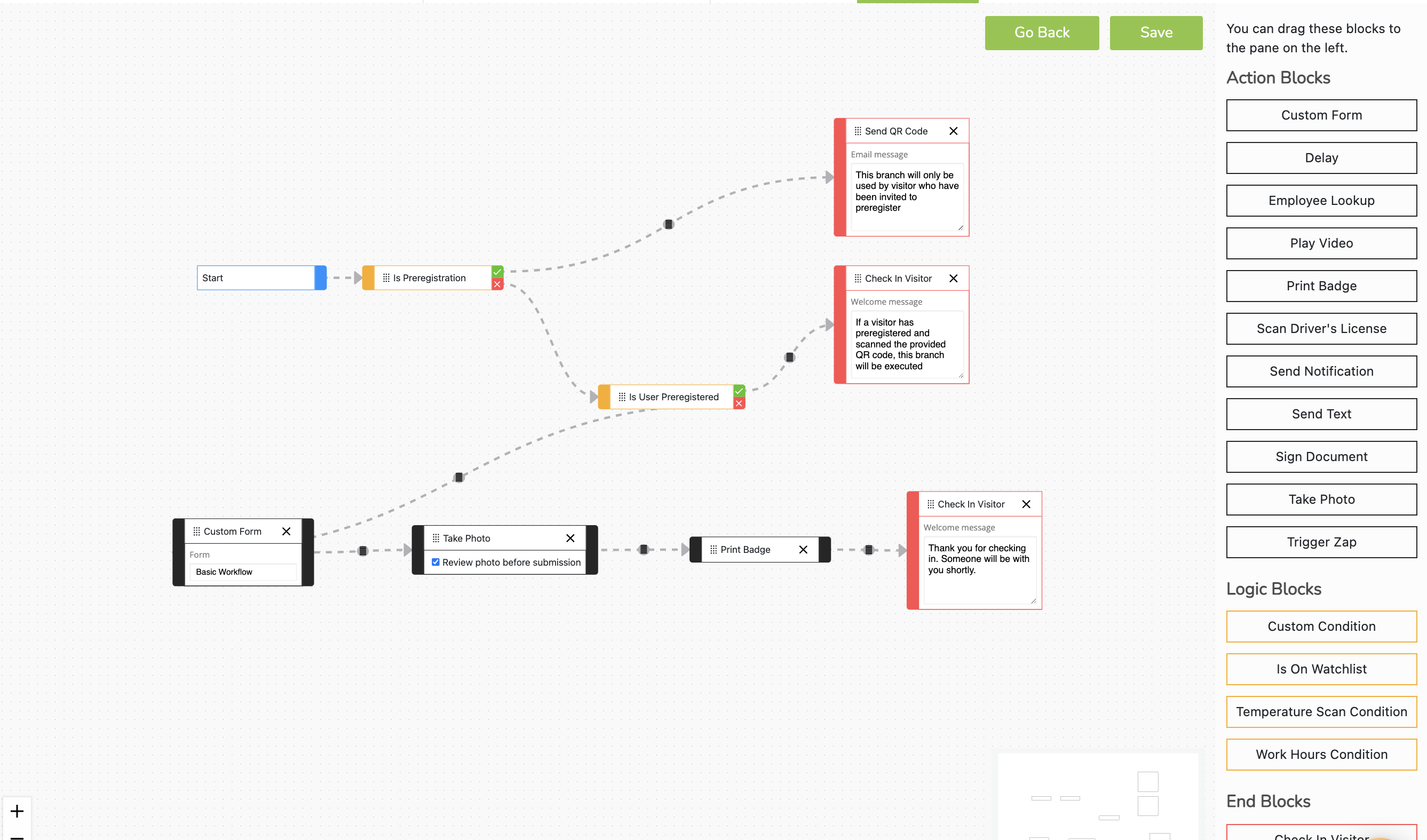 Now, that was easy!
Still need help? Email us at: success@greetly.com