Thermal Temperature Scanning Keeps Your Workplace Safe and Productive
Avoid COVID and other illnesses from entering your workplace. Greetly has always been focused on automation to maximize productivity. That includes keeping employees healthy and working.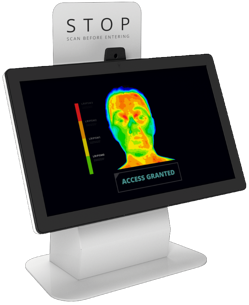 Introducing the world's visitor management system with integrated temperature scanning. Only Greetly can verify employee and visitor temperatures, touchless, send check-in notifications, print visitor badges and maintain a cloud-based visitor logbook. Touchless visitor management keeps everyone healthy.
Read more by clicking here: Thermal temperature scanning keeps your workplace safe and productive