Greetly works with the Brother printer model QL-820NWB and with DK-1202 labels.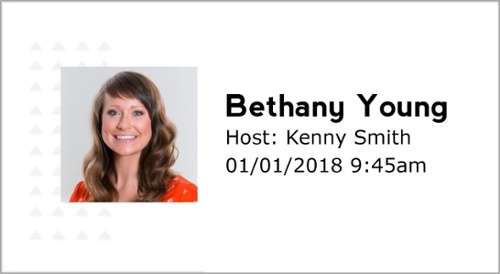 Remember those retro stickers that people wore to identify themselves at events? Don't feel like you need to dust those off for your visitors. With Greetly's Unlimited Plan, you can print out visitor badges for your visitors upon check-in.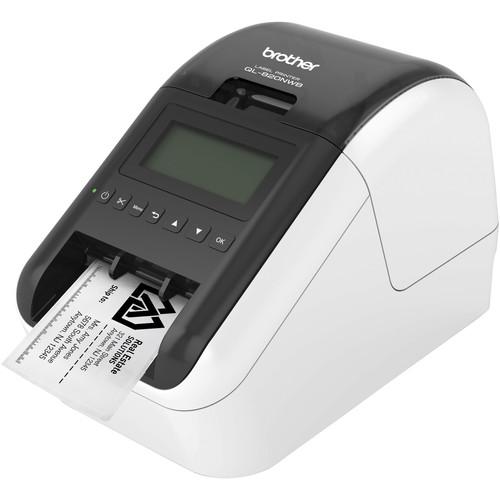 Setting Up Visitor Badge Printing
--> Start by making sure you have the right equipment. Greetly works with the Brother printer model QL-820NWB and with DK-1202 labels. IMPORTANT: The sample labels shipped with the Brother printer are DK-2205. The printer will not respond unless the correct labels are used. <--
Log into the Greetly app Admin Portal.
Navigate to Settings > Location > Print Badges. Full set-up instructions for connecting Greetly to your name badge printer can be found on this page.
Once you have put in your printer's IP address, save it and your badge printer is ready to go. IMPORTANT: your tablet and printer must be on the same WiFi network.
Navigate back to Settings > Check-In Options. Choose the button(s) that you want to generate badges (typically Visit Employee). Click Edit Button Options. Make sure that you are collecting First Name and Last Name of the visitor.
Toggle on the Print Badges option, as well as Capture Photo (optional). You can also change the message to the visitor after check-in to remind them to take their visitor badge.
Click Publish
Test the enabled feature on your tablet.
Hello, my name is SUCCESS!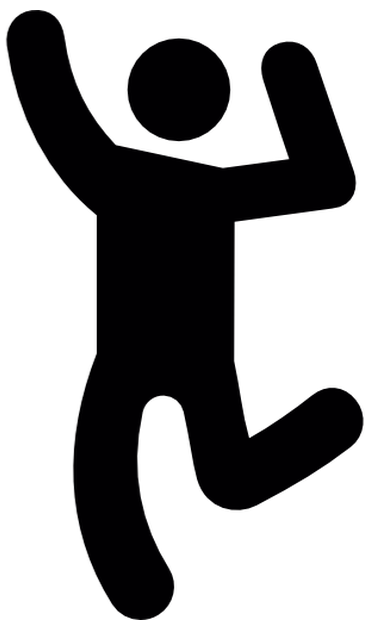 All set up and having wireless issues?
If you are having wireless issues with the printer, please try resetting the printer to factory setting.
Here are the steps on how to reset the Brother QL-820NWB printer:
Turn the printer off.
Press and hold the Cut button while simultaneously pressing the Power button.
Wait for the Wi-Fi light to flash and the status light to go orange.
Press the Cut button twice while still holding the power button. ...
If both lights flash three times simultaneously, all network settings are reset.
Are you getting an error code?
Following are all the available Brother Printer error codes:
-3 Timeout request
-7 Request to make a stream failed.
-8 Request to open a stream failed
-9 Listed file does not exist.
-10 Listed page range exceeds the maximum.
-11 Printer model is different
-12 No Brother printer found
-13 No paper
-14 Inadequate battery level
-15 Printer status retrieval failed.
-16 Overheating error
-17 Paper jam
-18 Adapter has high-voltage
-19 While printing, replace the paper cassette
-20 Paper ended or Feeding error
-21 System error
-22 No paper cassette found during a printing operation
-24 Request to create a socket failed.
-26 Request to retrieve the output stream failed.
-27 Request to retrieve the input stream failed.
-28 Request to close the opening failed.
-29 Inadequate memory
-30 Specified margin exceeded.
-31 No SD card
-32 Unsupported file
-33 PDF printing trial period ended.
-34 Custom paper settings input incorrect
-35 Unspecified IP addresses and MAC addresses.
-38 Incompatible Template file and printer model.
-39 Model & template transfer incompatible
-40 Cover open
-41 Wrong roll type
-42 Interface unsupported
-43 A template with the specified key doesn't exist.
-44 Occupied
-45 Model incompatible with P-touch template printing
-46 Cancel
-47 Unsupported Device settings function
-48 Wrong parameter
-49 Internal device error
-50 Model incompatible with template deleting and retrieving
-51 Template doesn't exist
-53 Buffer full
-54 Tube blank
-55 Tube ribbon blank
-58 Length too short to print
Need help? Click the chat box or email success@greetly.com and let us know what error code you are getting. Operators are standing by to assist you.