You can automate check out for all daily visitors using the Advanced Checkout feature.
Important notes:
Advanced Checkout is only available with the Pro plan.
Visitors will be checked out 24 hours after they checked in.
If Advanced Checkout was turned on after a visitor checked in, the system will not automatically check out that visitor.
You will have to enable Advanced Check-out for each Check-in button, using the toggle switch for this feature.


Set Up Advanced Checkout
Step 1: Turn on Advanced Checkout for each check-in button
Start by visiting Greeetly web-based admin . Select Check-In Options.
You can determine which check-in options will take advantage of this time-saving feature. For example, maybe you want to use it for visitors who come to your workplace for a meeting but not for food deliveries.
For those workflows that will use Advanced Checkout, click Edit Button Options. Scroll to the bottom of the page. On the left side you will see the Do you want to enable advanced checkout? toggle. Make sure that it's toggled to on (as in the picture above) and select Publish.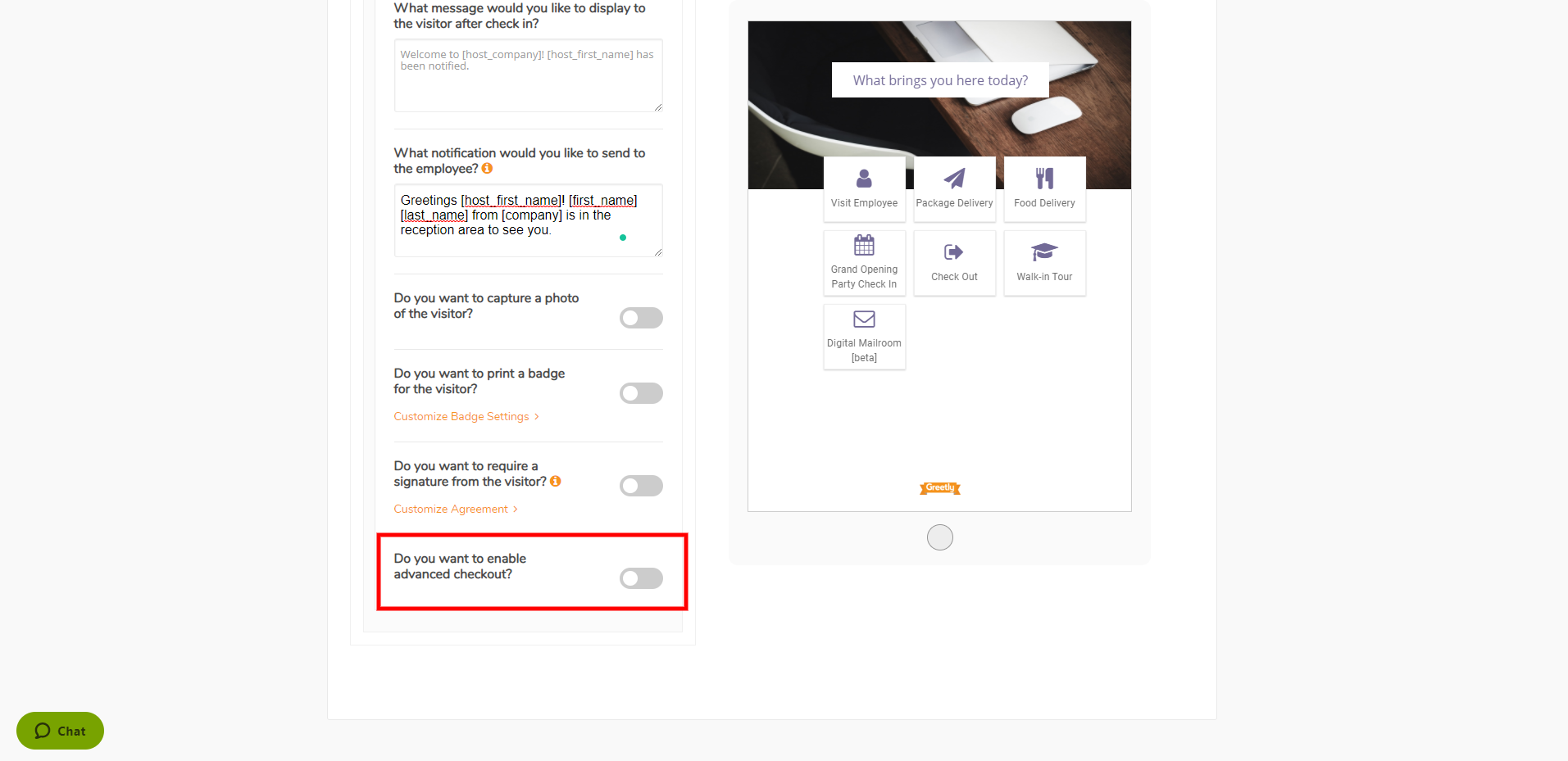 Step 2: Configure your options
There are a variety of options within the Advanced Checkout function. To navigate to these options:
Click on Advanced Check Out Options


In the Advanced Checkout options menu, you'll find the following options:
Auto check-out visitors after 24hrs
Enable check-out reminders
Who is responsible?
Visitor Notification Preference
How many minutes after check-in?
Repeat the process if the visitor is not checked out
Reminder Notification: Ex. John Doe has not checked out yet. Please click the button below to check them out.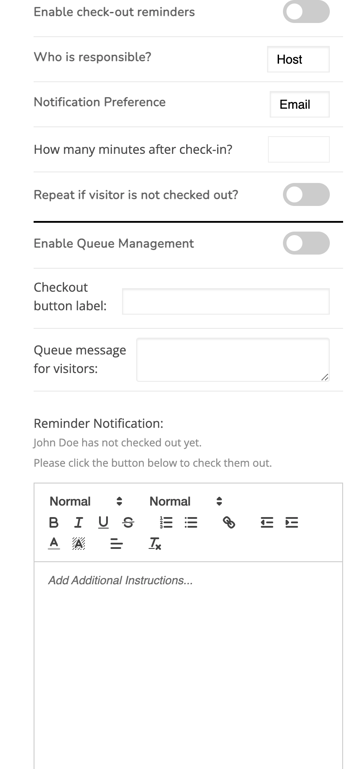 Select Save to commit your changes.