How to Create a Static QR Code for Touchless Check-in
Have your visitors scan a QR code and check in or out on their mobile devices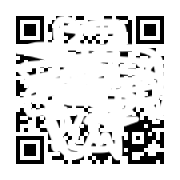 1. Go to app.greetly.com > App Settings > Visual Style > Welcome page
2. Scroll down to No-Touch URL > Copy the location URL at the bottom of the page
3. Go to your favorite QR code generator like this one
4. Paste the URL, design your code, and download

Then, print, share or display for your visitors to scan!
Now, that was easy 😀