How Do I Customize My "Name" on the Emails Greetly Sends Out?
This process is quite straightforward and shouldn't take more than a minute
Note: This feature is ONLY available with our Enterprise subscription plan
Here is how to customize it: (Please note you need to be a Global Administrator or Location Administrator in Greetly to achieve this successfully.)

1. Login to the Greetly Web Portal

3. Click App Settings (top toolbar middle option )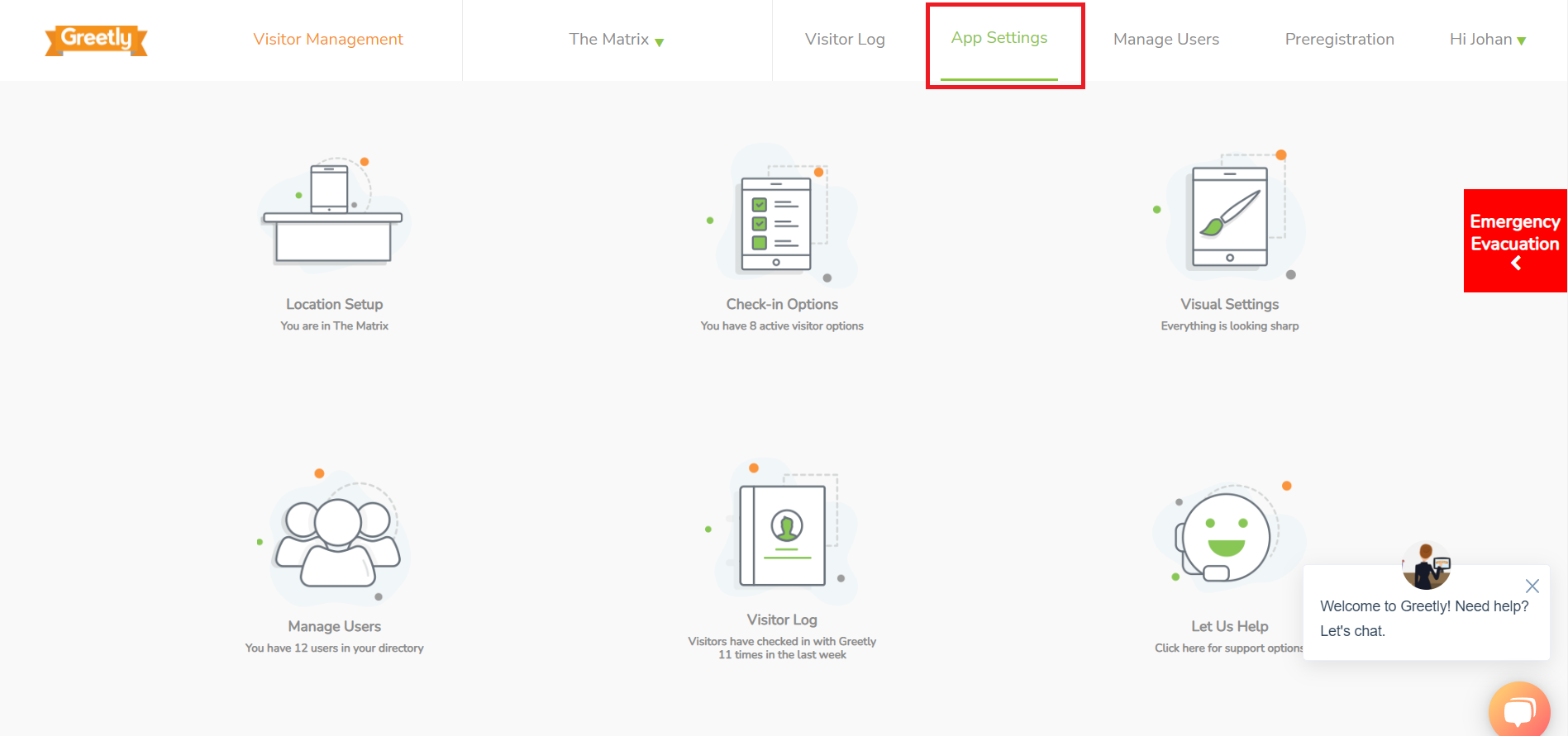 4. Click Location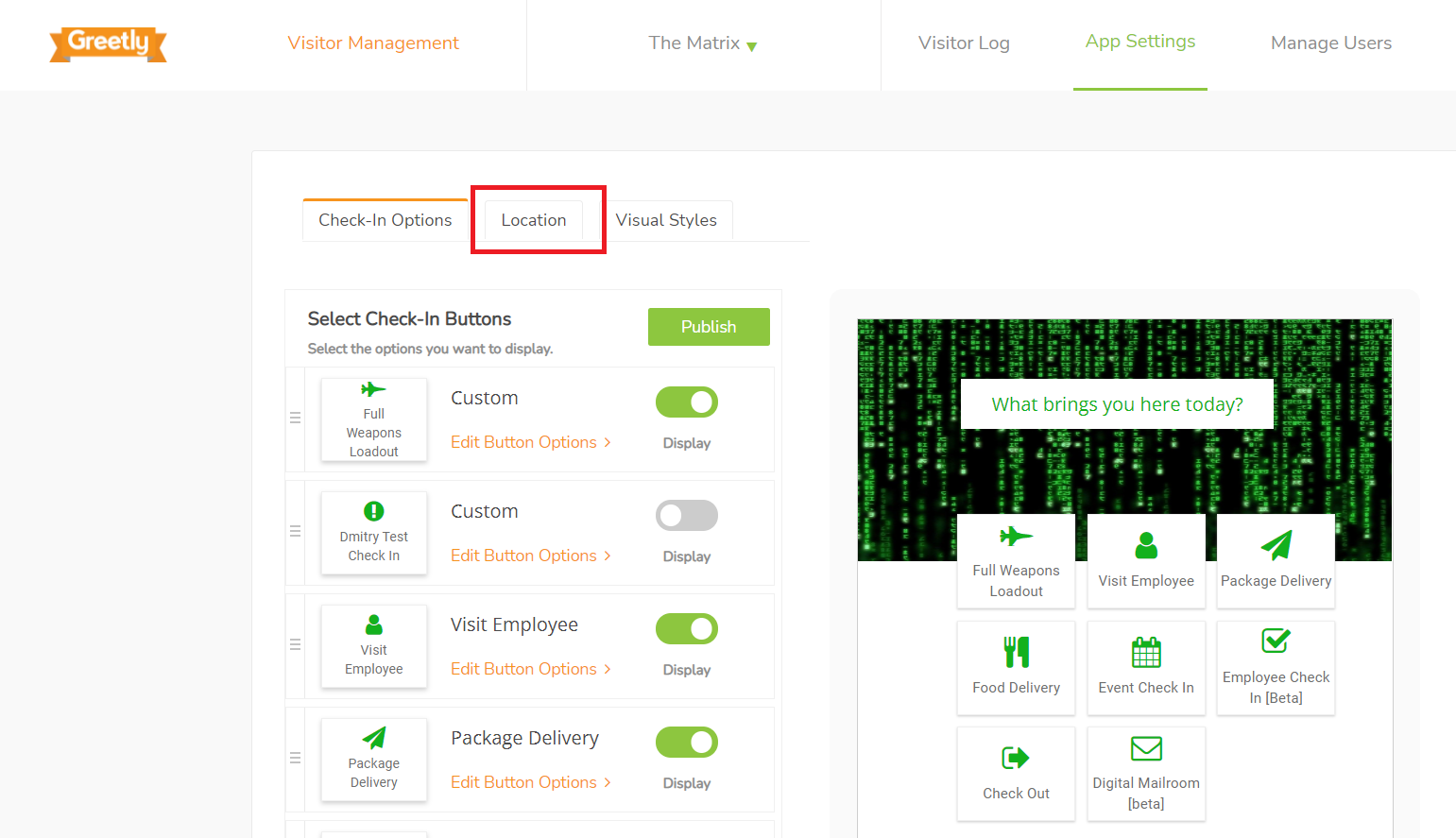 5. Click Notification preferences
6. Under the Custom email field replace the <from> title with the Title of your choice.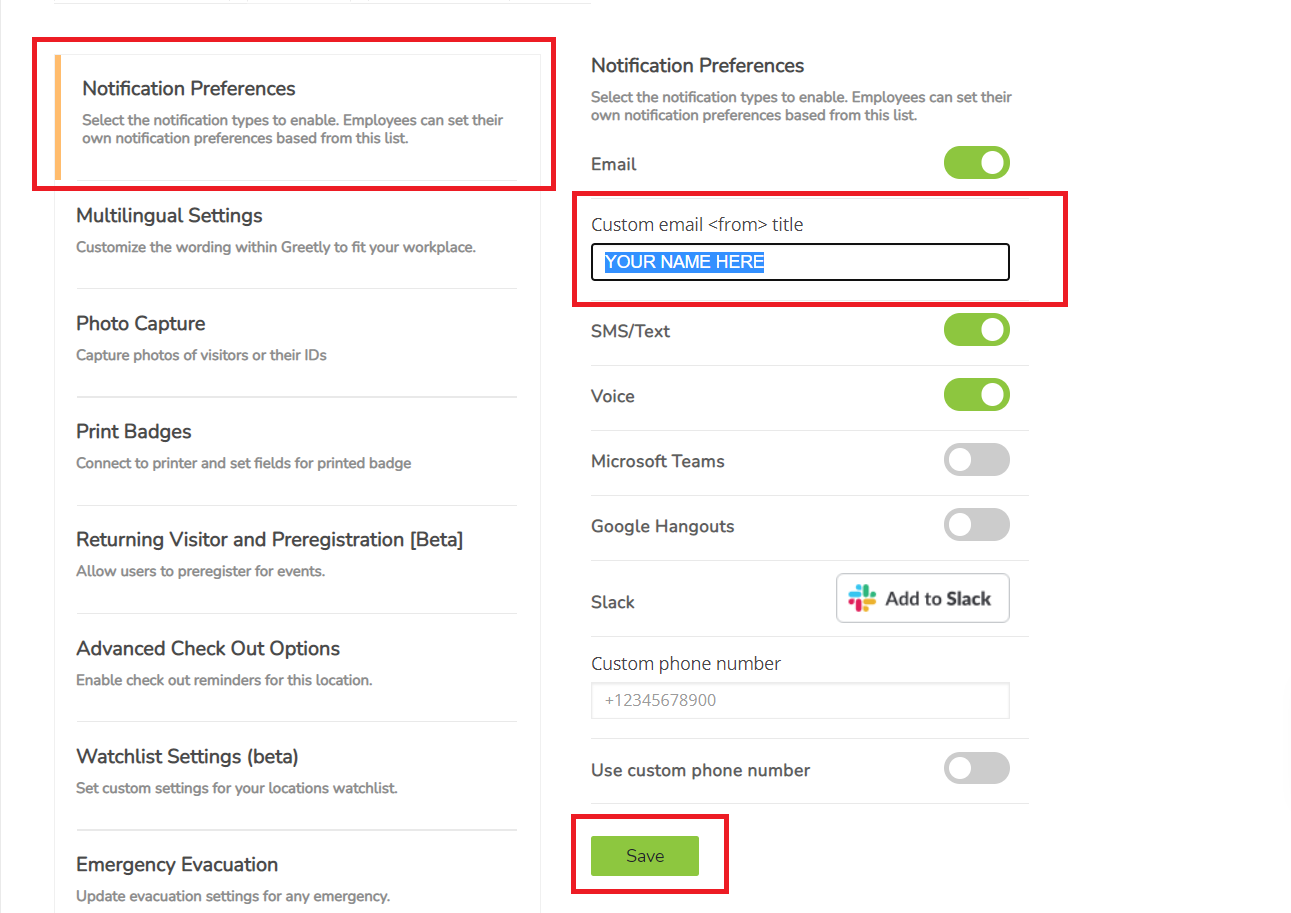 7. Click Save.

Congratulations YOUR NAME HERE 🙂

Please note that this allows clients to customize the "name" on the email addresses Greetly sends. The email address will still technically be transmitted from notifications@greetly.com.