Admin Roles and Permissions
How to change Greetly "Roles" in the users directory?
Do you have employees with different roles, and now you need to make changes? Continue reading this article for easy steps on how to do this.
Note: You will need to log into your web portal as a Global or location admin for the location you need to update.
Step 1:
Click on "Manage Users"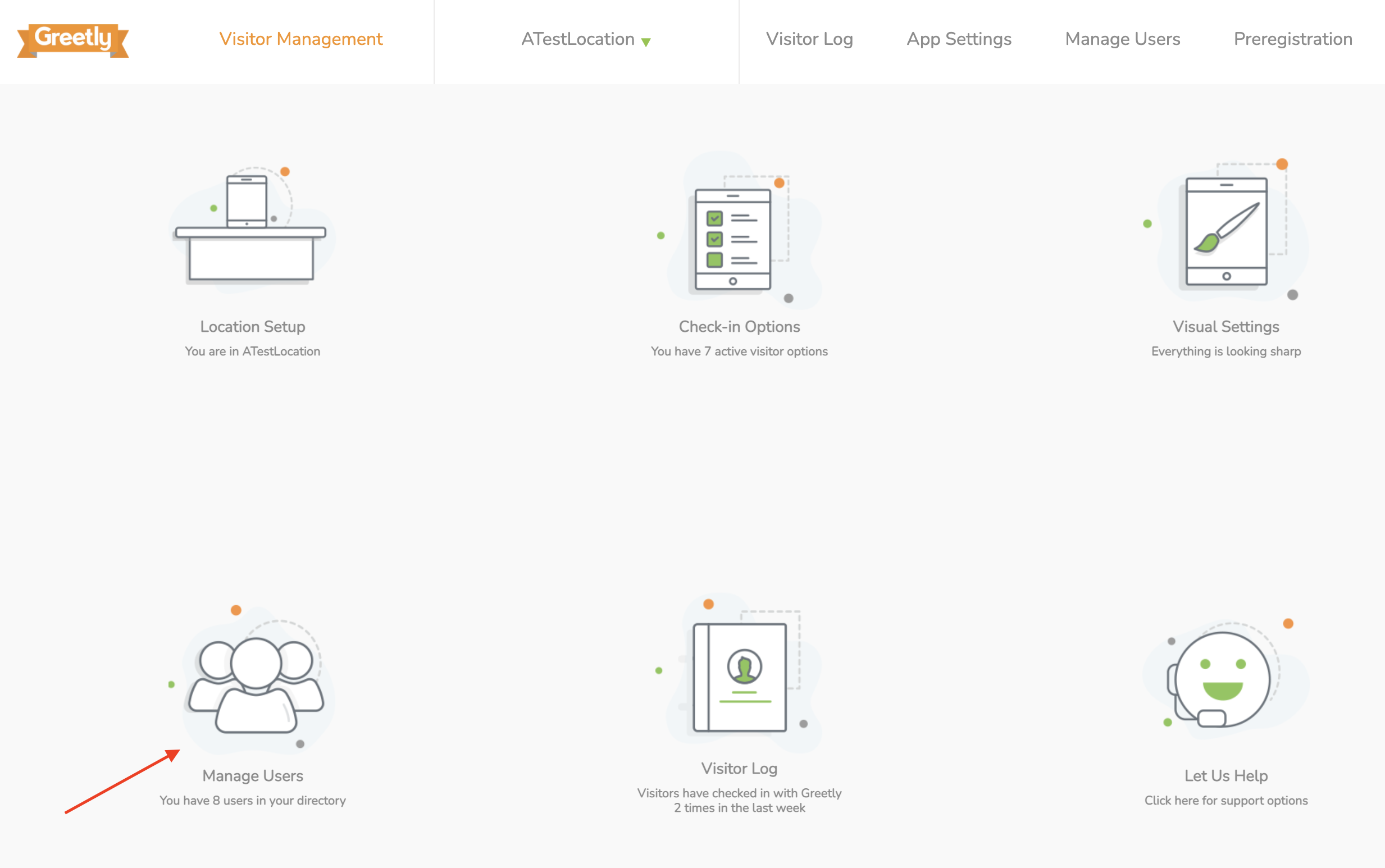 Step 2:
Click on the user you want to edit
Step 3:
Scroll down to the "Role" section and select from the menu (options: Global admin, Location admin, security and employee) > Click on SAVE and you're done!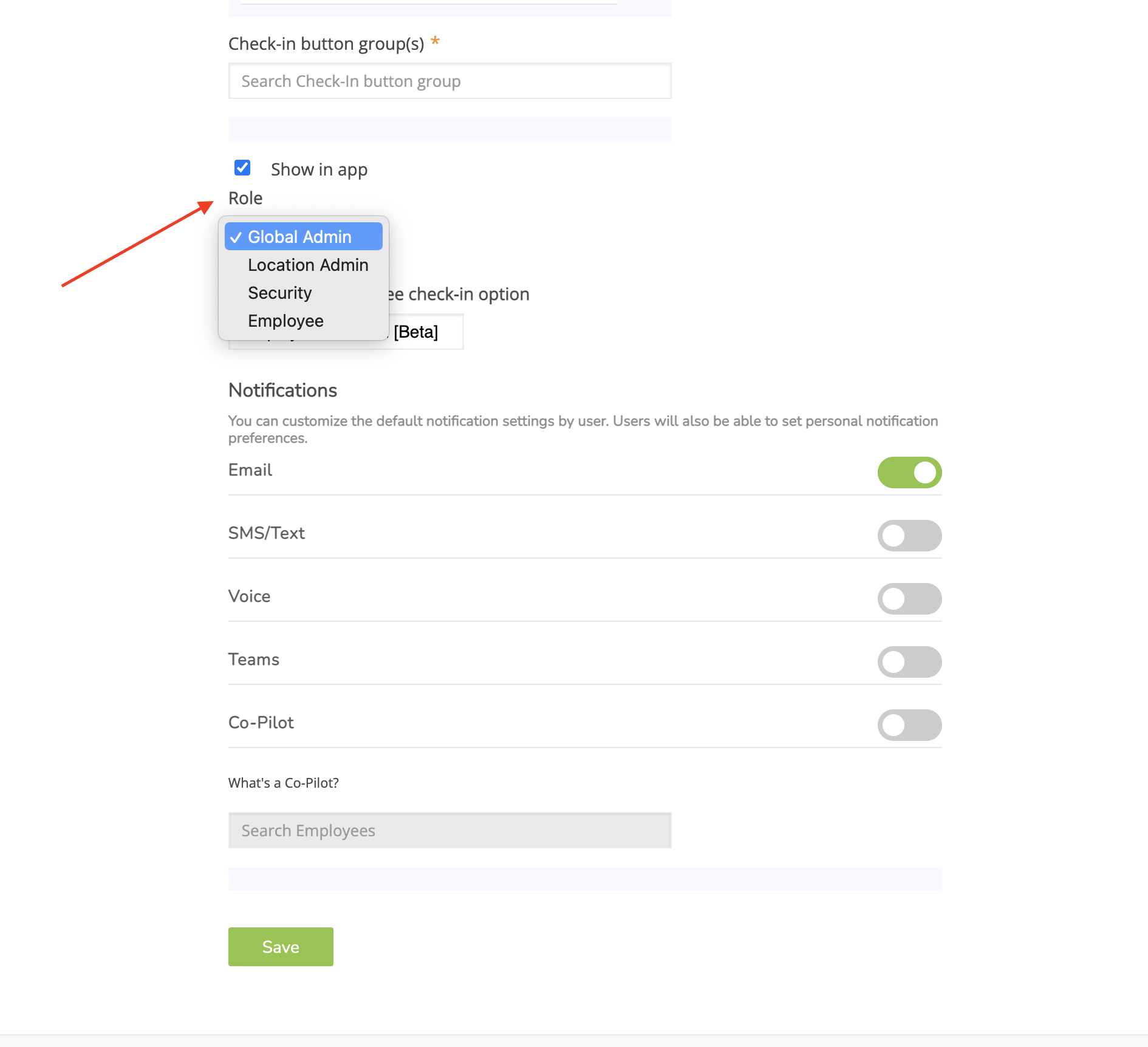 Do you need to review Greetly Admin Roles and Permissions? Click here.
Now that was easy!