Need to know who was in your space, when, and why? Greetly keeps a digital visitor log of everyone who checks into your workspace using your visitor management system. You can access this cloud-based visitor log from any web-enabled device.
You can also download your guests' information into a PDF or CSV file.
It is important to note that if you are an employee, you will only be able to see and download a list of visitors that checked in to see you.
Downloading the Visitor Log
Log into the Greetly web-based admin.
Click on Visitor Log from the navigation bar, or choose the Visitor Log icon.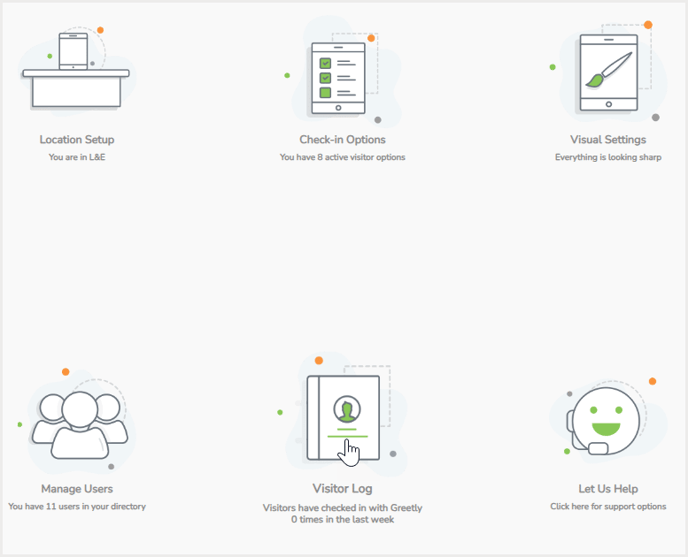 The Visitor Log screen then opens.
You can search, sort and/or filter your results to display exactly the information you need using the icons in the top-right corner of the screen.
Filter options include:
Photo
Company name
Visitor name
Type of
Host name
Checked in
Checked out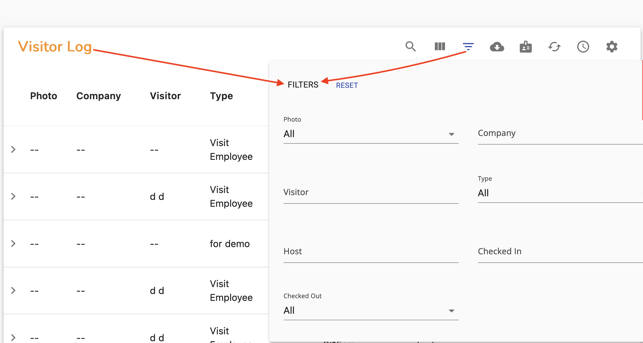 Select the columns you want included in your export. You can choose columns from default visitor questions and/or custom visitor questions.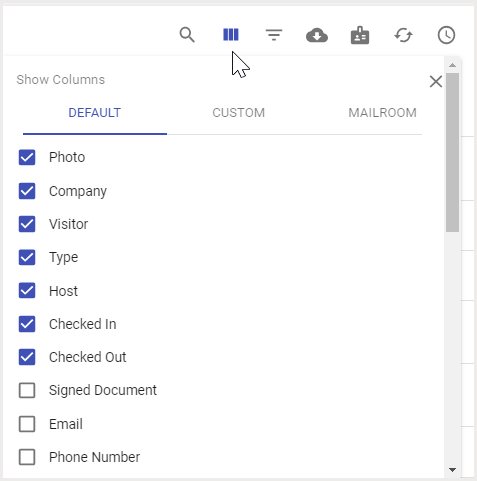 Click on the download icon and choose the required option.
You can download a PDF or CSV file, or you can download signed documents. The file will be emailed to you.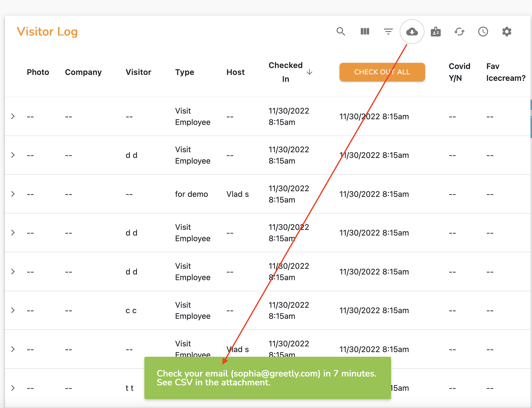 Scheduling Regular Visitor Log Downloads
You can also have the Visitor Log automatically downloaded and sent to you daily, weekly, or monthly.
Click on the Schedule icon in the top-right of the Visitor Log screen.

You are able to choose the interval, day, time, and recipient employee for the report.
Click on Create.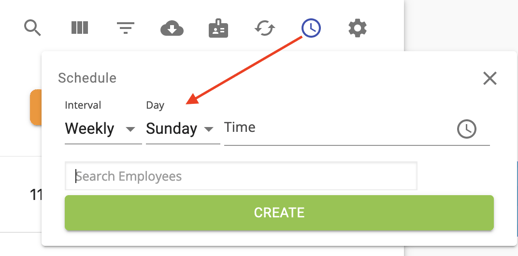 Then click on the Gear icon in the top-right corner of the screen.
The report is titled Visitor Log by default. If you want to change the name of the report, click on Create New.

Enter the new name for the report and click on Confirm.

The new report name appears in the top left of the screen.