How to enable No Touch Check-in
Follow these quick steps to activating No Touch Check-in for your location
Step 1.
Login to Greetly.

Step 2.
Click Check-in Options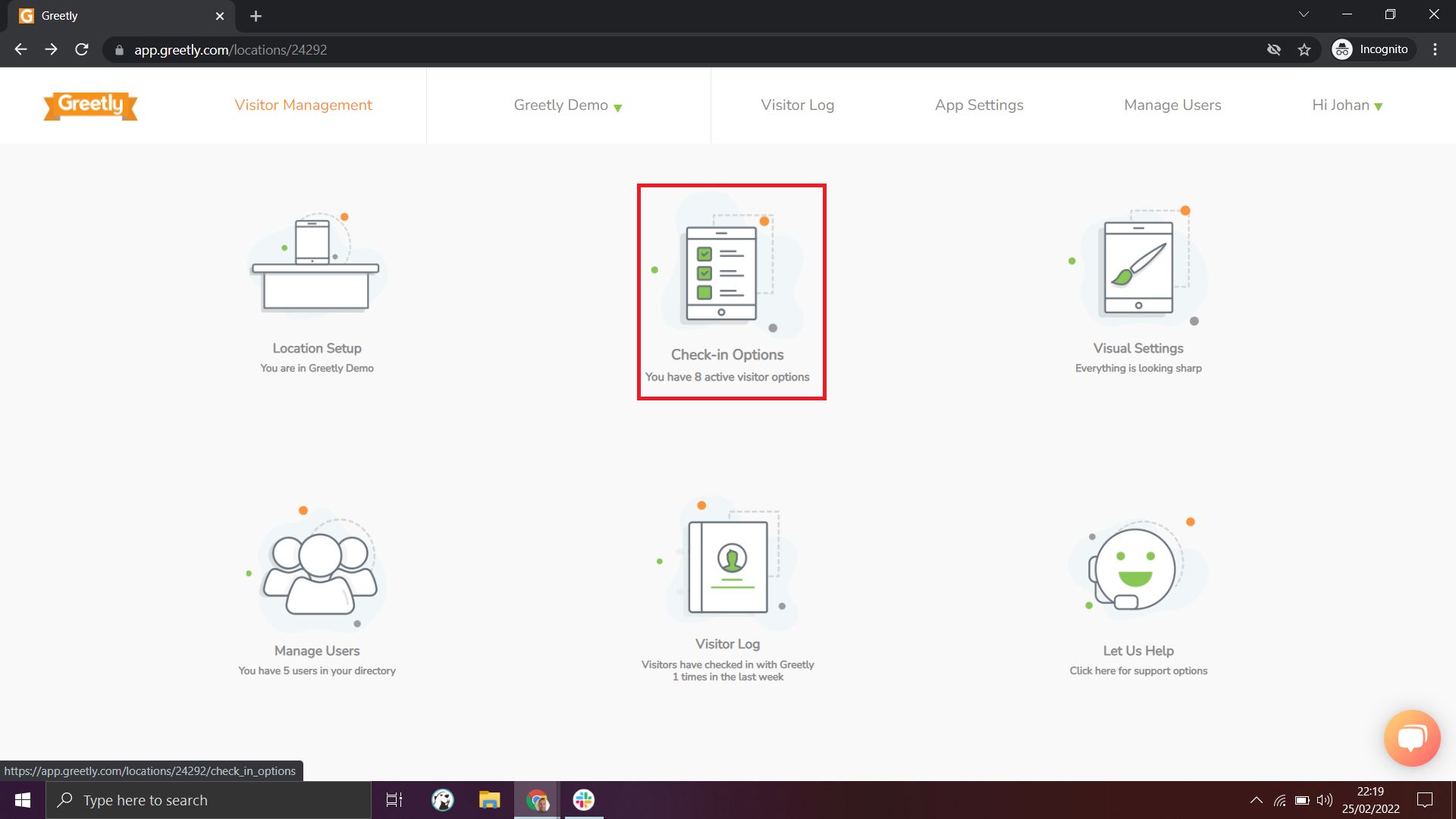 Step 3.
Click Visual Styles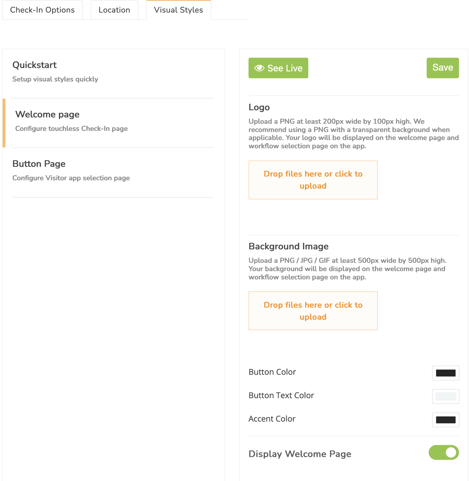 Step 4.
Click on Welcome page and scroll down to the bottom of the page and toggle on "Enable No Touch Check-In" and click on SAVE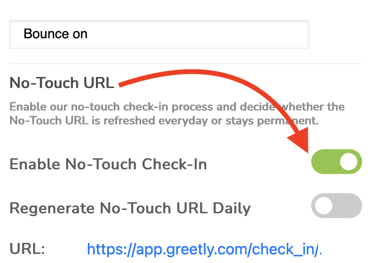 Congratulations you are done! :)


How does no-touch visitor management work?
For the visitor, here is the process:
Scan the QR Code on the Greetly App or Kiosk
The visitor will receive a notification containing a URL based on the location which can be followed to the locations Check-in page.
The visitor should complete the check-in and the relevant people will be notified.

Want to keep your office healthy and productive? Sign up today by clicking here.