How to Find Your Greetly Location ID
Need to locate your location ID? This knowledge base article will show you how to find it.
Here are the easy steps for locating your location ID.
Note: Log into your web admin account as a Global or location admin.
When you log into your Greetly visitor management system web-admin, you will land on this dashboard: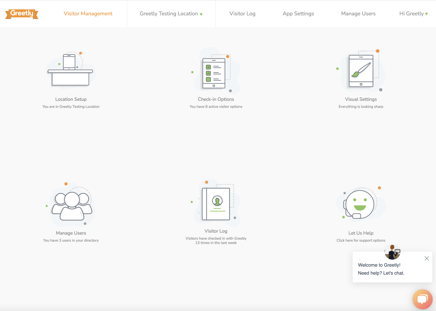 Your location ID is located in the URL.
Here are some examples of where you will see the location ID is displayed in the URL (see images below):


Now, that was easy!