Connect Greetly's virtual receptionist with Zapier will take office automation to a whole new level
Zapier will make you happier! Zapier is an API that allows you to connect over 1,000 apps. Greetly Zapier integration makes your cloud-based visitor management solution even more efficient. Here are just a few of the apps you can connect to Greetly via Zapier:
Messaging - Microsoft Teams, Slack, and Google Chat
Spreadsheets - Microsoft Excel and Google Sheets
CRM - MailChimp, HubSpot CRM, Active Campaign, Zoho CRM, Bullhorn CRM, Constant Contact
Cloud shared folders - Box, Dropbox, Google Drive
Automate surveys and feedback - SurveyMonkey, SurveyMethods
Coworking space software - essensys Operate (Greetly also has a direct integration with essensys), Yardi Kube, Cobot, OfficeRnD, Optix
Getting started
Grab Your Greetly API Key
Web-Based Admin > After you sign in, look at the top-right corner of the screen. Click on "Hi [Your Name]" > Account Settings.
Directly under your account name, you will see "API Key: [long string of characters]." Copy just the long string of characters. Even better, keep this window open until you are in the right step of the Zapier setup process.

Now Let's Build Some Zaps
Visit the Zapier website to create an account or log in.
Greetly offers dozens of pre-programmed integration templates. You can see the most popular visitor management zap templates at the bottom of the page. Or click here to see all of Greetly's Zapier templates.
Our templates are just the tip of the iceberg. You can quickly create a custom integration by clicking on Apps > search for Greetly > Click the Greetly icon > select the app you wish to connect to your visitor management software.
For example, let's say you wish to push new visitors into your Mailchimp email list. Click on the Mailchimp icon. Then the blue "Connect Greetly + Mailchimp" button.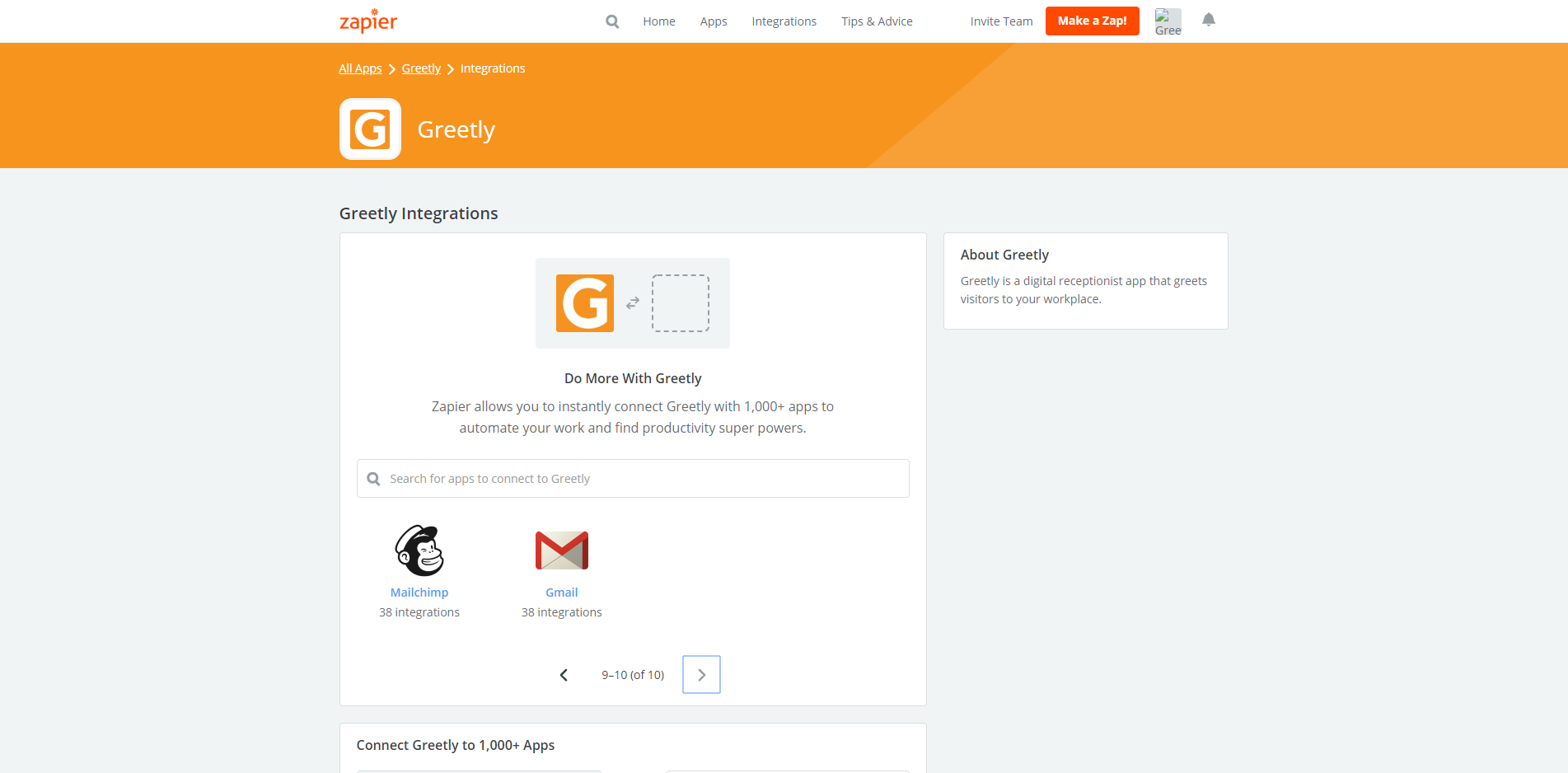 Click the radial button next to "New Check In" > Continue > Connect an Account. A pop-up to enter your API Key and e-mail address. Please note: the e-mail address must be of the account owner. Using a different admin (global or location) will not connect the account. If you do not know your account's owner, please email success@greetly.com.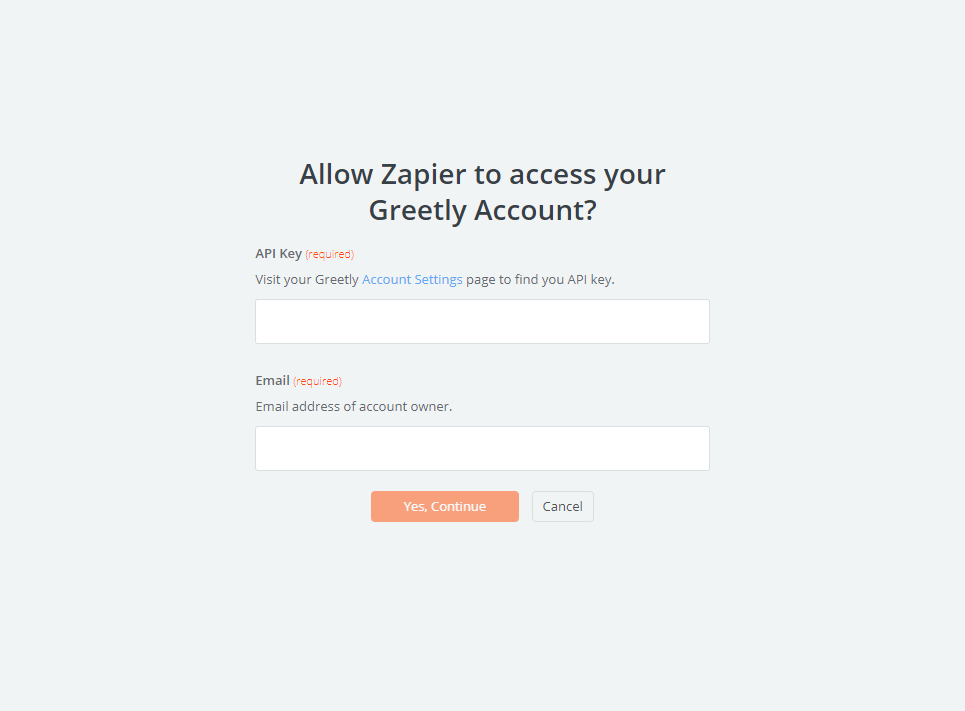 The rest of the setup process includes connecting to your Mailchimp account, determining which list to add visitors to, and testing the process. As always, please let us know if you need any assistance - we are here to Save Your ADMINutes.
Zapier Templates
With Zapier, the options are endless. To help you get started, we have pre-configured some use cases and Zapier templates. Just click "Use this Zap" to get started.