Emergency Evacuation Notifications and Tracking
Should your workplace ever need to to evacuate in an emergency, Greetly can keep your employees and visitors safe with our Emergency Evacuation feature.
Any admin can trigger an emergency evacuation, and the entire emergency evacuation feature can be initiated and managed from any web-based device. In just seconds text messages and emails can be sent to everyone in the Greetly directory and all on-site visitors, who have provided either of these contact details at check-in. Employees can mark themselves as safe right from the evacuation notification.
The evacuation log tracks everyone who was notified and can be used to identify who is safe, and who is unaccounted for. The log can also be shared with emergency services personnel.
You must be a Global or Location Admin logged into the Greetly web admin portal to enable this feature.
Enabling the Emergency Evacuation feature
Click on App Settings.

Click on
Location
.
Scroll down and click on Emergency Evacuation.

Toggle on Activate Emergency Evacuations?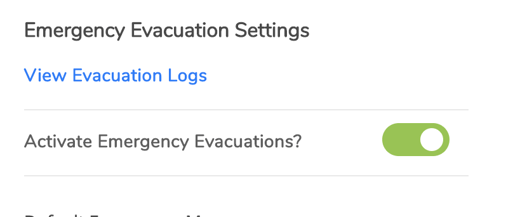 Customize the Default Emergency Message in the space provided.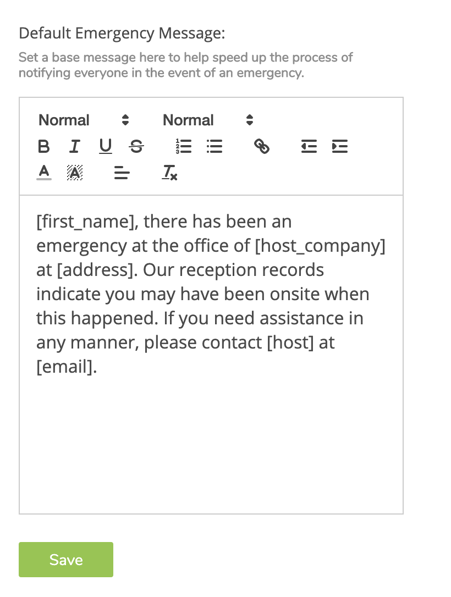 Click on Save to save your message.
To disable the Emergency Evacuation feature, you can simply toggle this option to off and then click Save.
Sending Evacuation Notifications
Click on the red Emergency Evacuation tab on the right-hand side of the screen.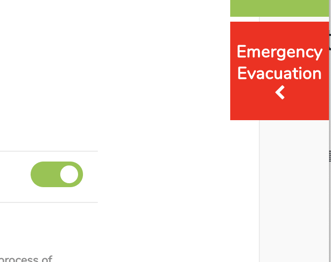 The Emergency Evacuation panel then opens to display the emergency notification message.
You can customize the message at this stage, if required.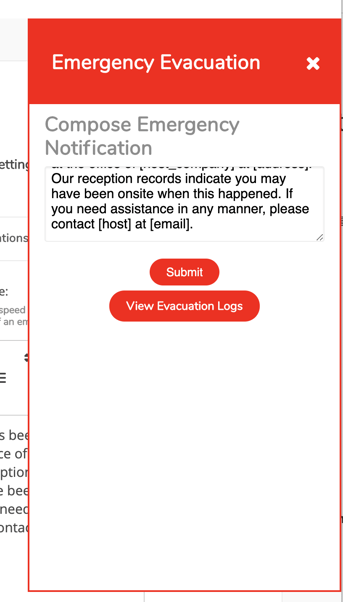 Click on
Submit
to send the emergency evacuation notification.