Need to get your text notifications set up? Greetly is here to assist you!
Please note you'll need to be logged into your web account
Welcome to Greetly!
Let's get your text notifications set up.
Step 1:
Log into your account and go to your profile settings.
**If you are the Global or location admin on the account and you are looking to edit another users profile, click on "Manage Users", find the user and click on their name
Step 2:
Enter your number in the text section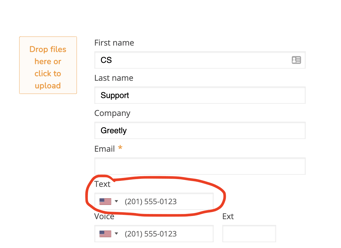 Step 3:
After you enter the number the system will display a green ✓ Valid

Step 4:
Scroll down and click on "Save" and you're done.
---
What to expect?
Within a few minutes after the visitor checks in you will receive a text message from our automated system.
The message will say what is listed in your "What notification would you like to send to the employee?" for that particular check-in button.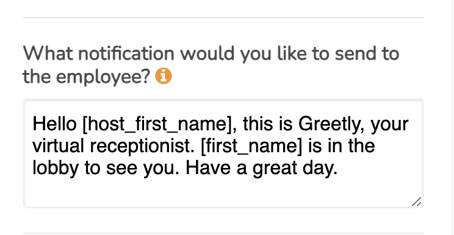 The message will say for example:
Hello CS (users name), this is the Greetly (your company name), your virtual receptionist.
Sophia (visitors name) is in the lobby to see you. Have a great day.