Need to see your Emergency Evacuation safety log?
Did you have to send out emergency evacuation notifications and now you need to review your log?
Note: You'll need to be logged into your web portal as a Global or location admin.
Follow these quick steps to view your emergency evacuation log
Step 1:
Click on "Location"
Step 2:
Click on "Emergency Evacuation"
Step 3:
Click on "View Evacuation Logs"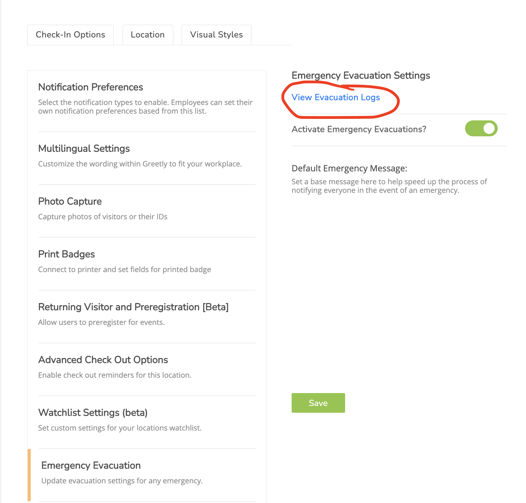 A list of your Emergency Evacuation Events will be displayed for your review.
Now, that was easy!