How to run a manual Salesforce sync.
If you use Salesforce to sync your directory with Greetly, it will be set to sync automatically every night. However, sometimes you want to take the wheel and run a manual sync.
What you'll need:
A valid integration established between your company and Greetly
Admin rights (either Global or Location) in the Greetly Admin Portal
Salesforce account with permissions to allow for sync (note: this needs to be established by your company's Salesforce admin)
How to run a manual sync:
Log in as a Global Admin or Location Admin at: https://app.greetly.com
Go to: Admin Portal > Digital Receptionist > Manage Users > Users
Find the Sync from Salesforce button* (see below)

Click the button: you will be taken to an authorization page to log in to your Salesforce account
Enter in your Salesforce credentials to establish authorization between Greetly and Salesforce
You will be taken back to the Greetly Admin Portal

Click the Sync from Salesforce button again
The manual sync is now complete.
Congratulate yourself on a job well done!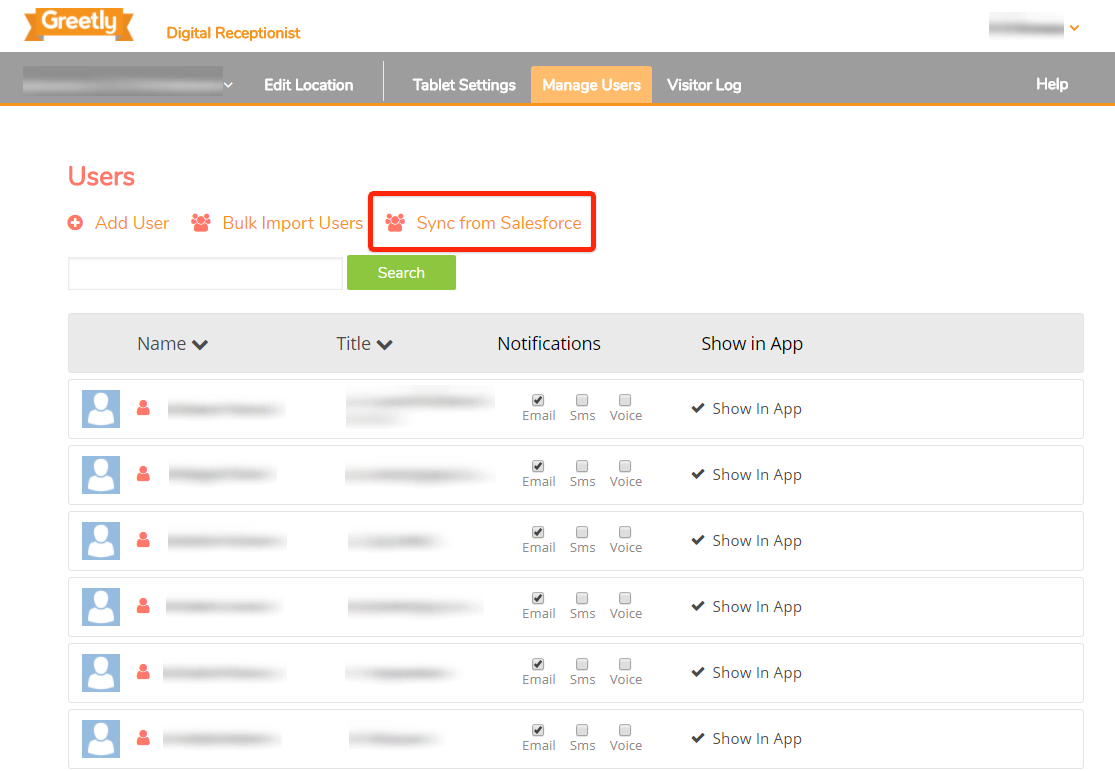 *Don't see the button? We have you covered. Just contact success@greetly.com with your Account name and Username