Troubleshooting steps on issues synching with Zapier

Before getting started
Are you familiar with Zapier? Click on the Getting Started Guide to familiarize yourself.
Troubleshooting steps on issues synching with Zapier.
Sign into your Zapier account
Make sure you have the latest version of Zap
Make sure you check the timing of your Zap setup versus the user history you are searching for
Check the task history section
Look for "Instance of Zap history of missing user"
Check to see if it says "Error or Success"
If it says "Error", take screenshots of the "Data In and Data Out" and email it to: success@greetly.com
---
How to reset Zapier?
Are you having issues with Zapier? A reset just might help.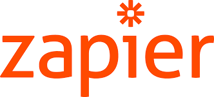 You can follow these quick steps on how to reset Zapier.
Step 1:
This Zap need to be re-associated with the new check-in which was created in your Zap Trigger initial part of the Zap
Step 2:
Select a different location from the drop down menu, and then select the original location.