Did you make a change in the web admin and want to see the update right away on the app? Do you need to log out of the app? Use the hidden menu in Greetly's Digital Receptionist to do these tasks and more!
Finding the Hidden Menu
Make sure you are logged into the app using your 5-digit pin code.
On the Apps home screen, tap anywhere on the screen to go to the check-in page.
Tap three times in the top-right corner to reveal the hidden menu.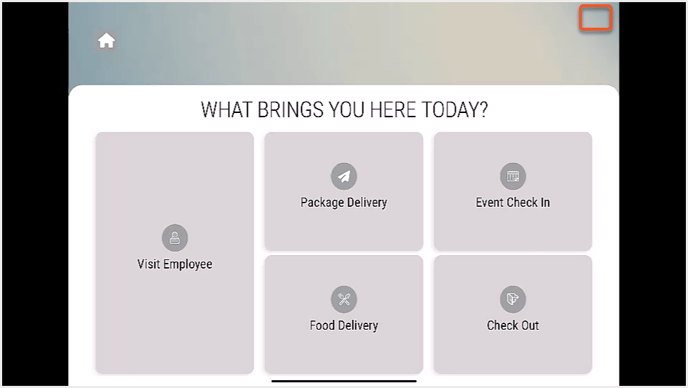 The hidden menu then opens.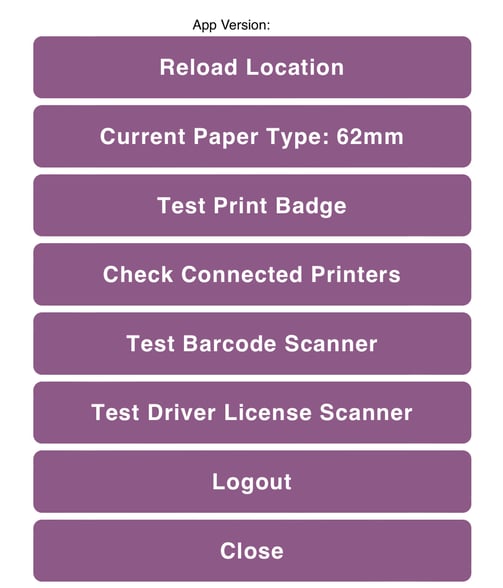 Options available from the hidden menu include:
Reload Location: the current information will be pulled from the server if the app returns to the Home screen or, within 24 hours otherwise
Current Paper Type: defaults to 62mm (DK-1202 badge paper type)
Test Print Badge: test printers or badge designs
Check connected printers
Test Barcode Scanner: test the barcode scanner
Test Driver License Scanner: test the Driver License Scanner
Logout: logout safely and securely
Close: returns you to the Home page
If you need to switch between locations, you will need to log out and then log into the account using the 5-digit code for the other location. Click here for instructions on how to locate your 5-digit pin.