How to Change the Voice Notification Language
Important notes:
You must have a Pro or Enterprise plan to use this feature.
Only Global Administrators should change the Voice Notification Language settings.
Your notifications message (Send Notification blocks) should be typed out in the language of your choice.

Follow these simple steps:

1. Log in to the Greetly Portal (Global Administrator)
2. Click "App Settings"
3. Click Notification Preferences
4. Click Voice Language
5. Select the Language you want the Voice Notifications to be in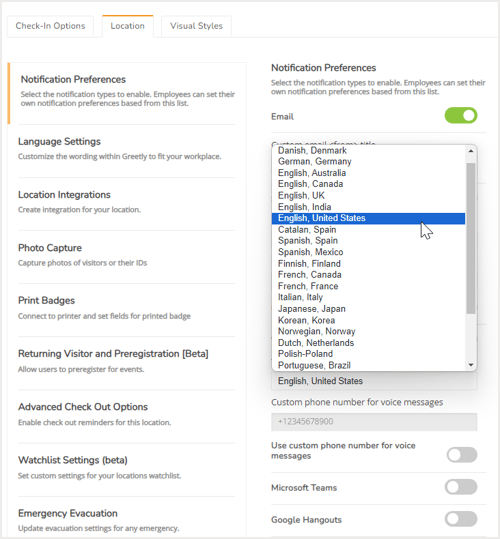 6. Scroll down and click SAVE
7. Press Reload Location from the hidden menu of the Greetly Digital Receptionist app, your Voice Notifications should now be received in the language of your choice.
Still need assistance? Email us at success@Greetly.com