Make your cloud-based visitor management system even more efficient with Greetly's "Returning Visitor" Feature.
Did you download the Greetly Digital Receptionist app and want to use our Returning Visitor Feature? Please follow the steps below to allow repeat visitors to check in even faster.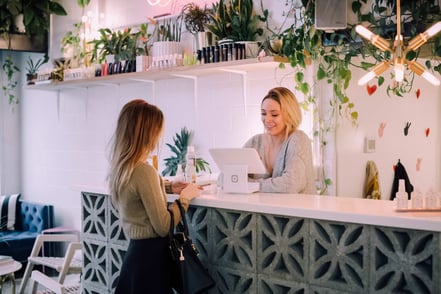 Important note:
You must be logged into your web admin account as a global or location admin in order to perform these steps.
Step 1:
Web-Based Admin > App Settings > Location > Returning Visitor and Preregistration
Toggle "Returning visitor expedited check-in" to ON
Next, look for the 'Returning Visitor and Preregistration [Beta]' tab
Toggle on the 'Returning visitor expedited check-in' and hit "Save"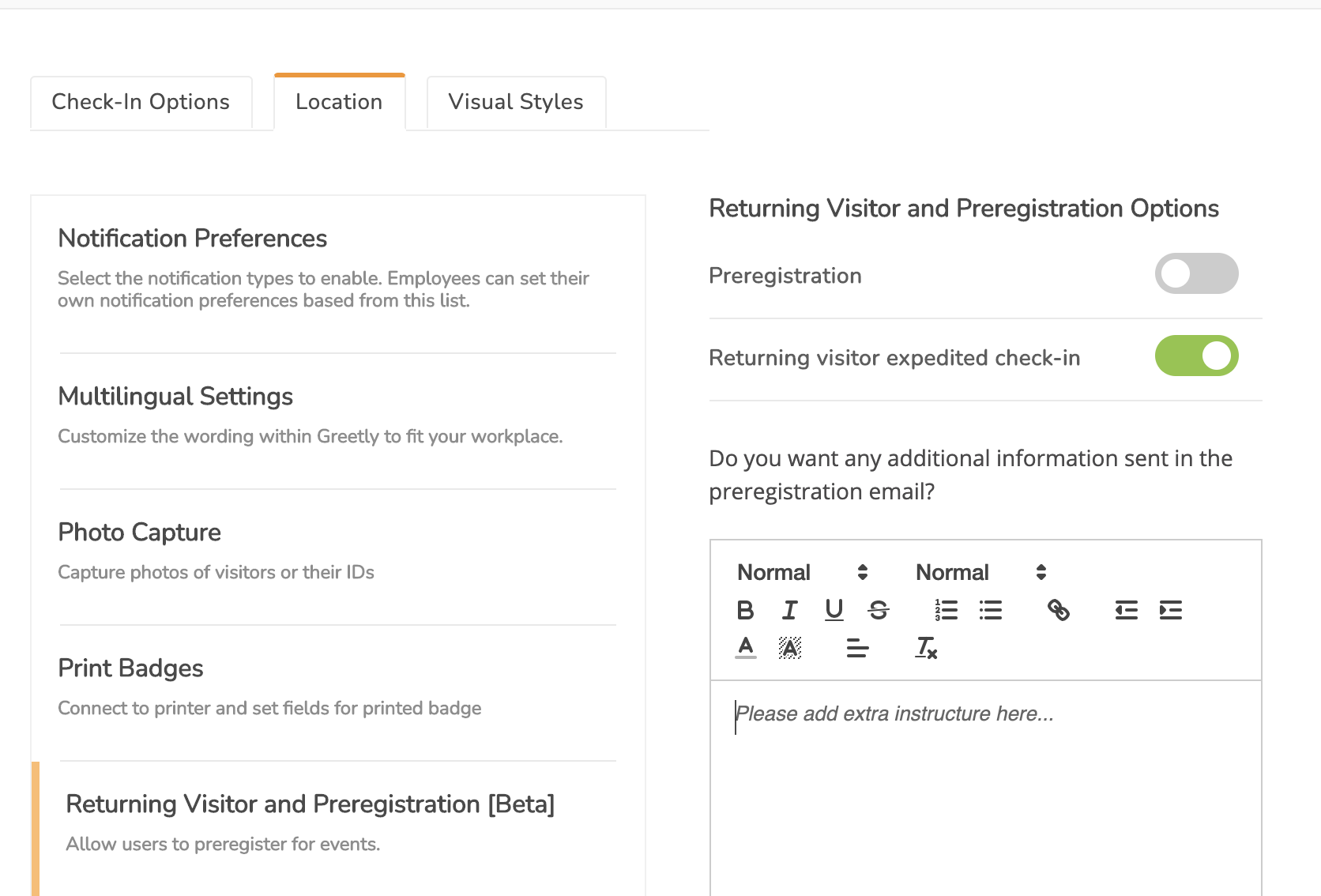 Once it's turned on, every visitor that checks into that location will receive either an email or text message that will give them their permanent QR code.
Here are a few things to know:
The check-in option needs to take either an email or phone number from the visitor so this feature can work.
If an email address is collected from the visitor then the visitor will receive an email with an attached QR code
Example:
Thanks for visiting our workplace!

If you come again scan the attached QR code for faster check-in.


When your visitor returns they can scan the code

You will need to turn on the Preregistration feature (above the Returning Visitor) in order to scan the code to the camera on the device (see image above). Make sure you reload the app if you want changes you make on the web admin to show up immediately on the device.
If a phone number is collected during the initial visitor sign-in then the visitor will receive a text message with a link to view their QR code
If both an email address and phone number are collected from a visitor then the visitor will receive an email with an attached QR code.
When the visitor goes to use this QR code to expedite their check-in, they will again receive a QR code through email or phone number so they have a fresh message and don't lose the QR code
When the repeat visitor checks in:
The visitor will be checked in with their most recent record from the location
This means the same host will be notified and the same check-in option will be used
If the visitor needs to get a new permanent QR code that notifies someone different, they will need to go through the normal check-in process and receive a new code after a successful check-in.
Still need help? We are ready to help you. Email us at success@greetly.com