Here's how to add a new location, include the address, time zone, select a plan, and add your credit card information.
Make sure you are logged into your web admin account as a Global admin
Here are the steps to add an additional location:
Click on your "location name" on the top left hand side and scroll down to the bottom.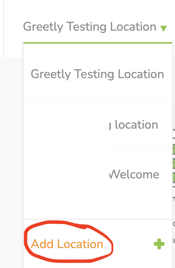 Add your new location name, address, time zone etc, and hit the "Save" button.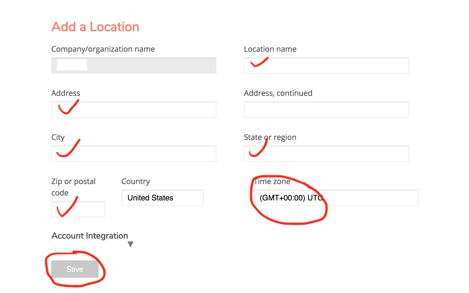 Click on "Manage Users" and add your members.
(Click here to see instructions on how to add members).
(Click here to see instructions on how to add members in bulk).
(Click here to add a member to multiple locations).
(Click here to see how to customize notifications preferences for a single employee).

Now, click on the links below on instructions on how to customizing your check in buttons:
---
How do I Add My Credit card Information to the new location?
**Make sure the new location is selected under the "Locations" section
**Must be a Global admin on the account

In the top-right corner of the app, click on where it says "Hi [your name/email address]"
Click "Subscription/Billing" (or click here to go straight to this page)
Select a) whether you wish to pay monthly or annual, b) your plan type (ie: Essential, Pro or Enterprise)
On the right side of the screen, enter your credit card information and click "Subscribe to plan"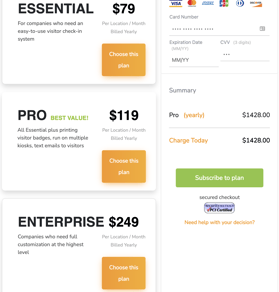 Your subscription will be live immediately.

You're all set. Now that was EASY!
We are always here to help. If you still need further assistance, email us at: success@greetly.com