How to Activate Drivers License Scanning and Select / Unselect Fields to display in any Check-in?
Quickly and easily toggle driver's license scanning on then click publish on your check in. Now select the fields you wish to include or exclude in your check-in, then click publish!
Notes:
This feature is ONLY available with our Pro and Enterprise plans
You can ONLY turn on the "Do you want to enable drivers license scanning?" feature from a custom button.
Steps to turn on Greetly government-issued ID scanning feature:
Within your Greetly Portal, once logged in as a Global or location Administrator, Navigate to Check-in Options.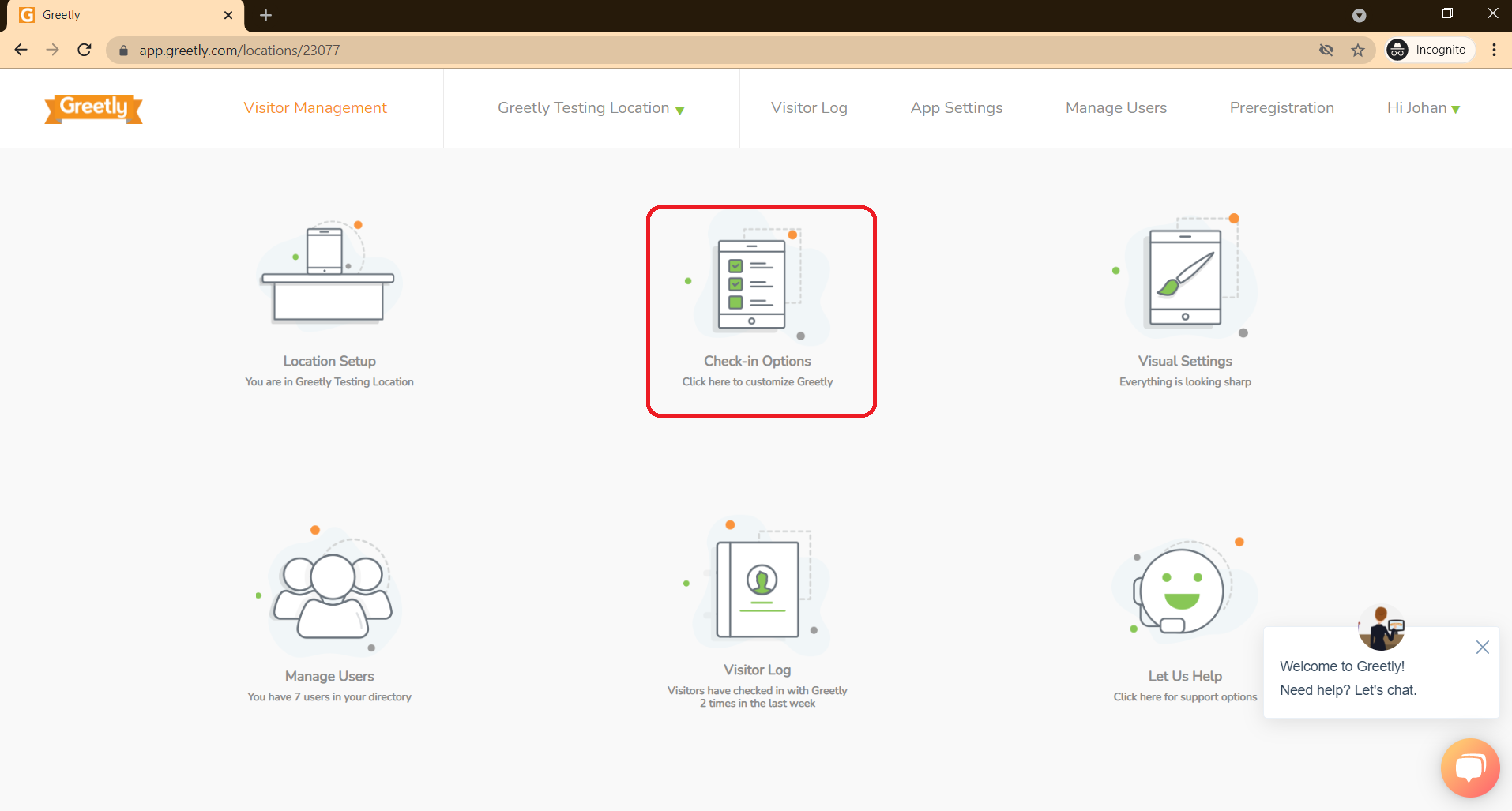 Then Find the relevant Button and Click Edit Button Options (Note: It must be a custom button)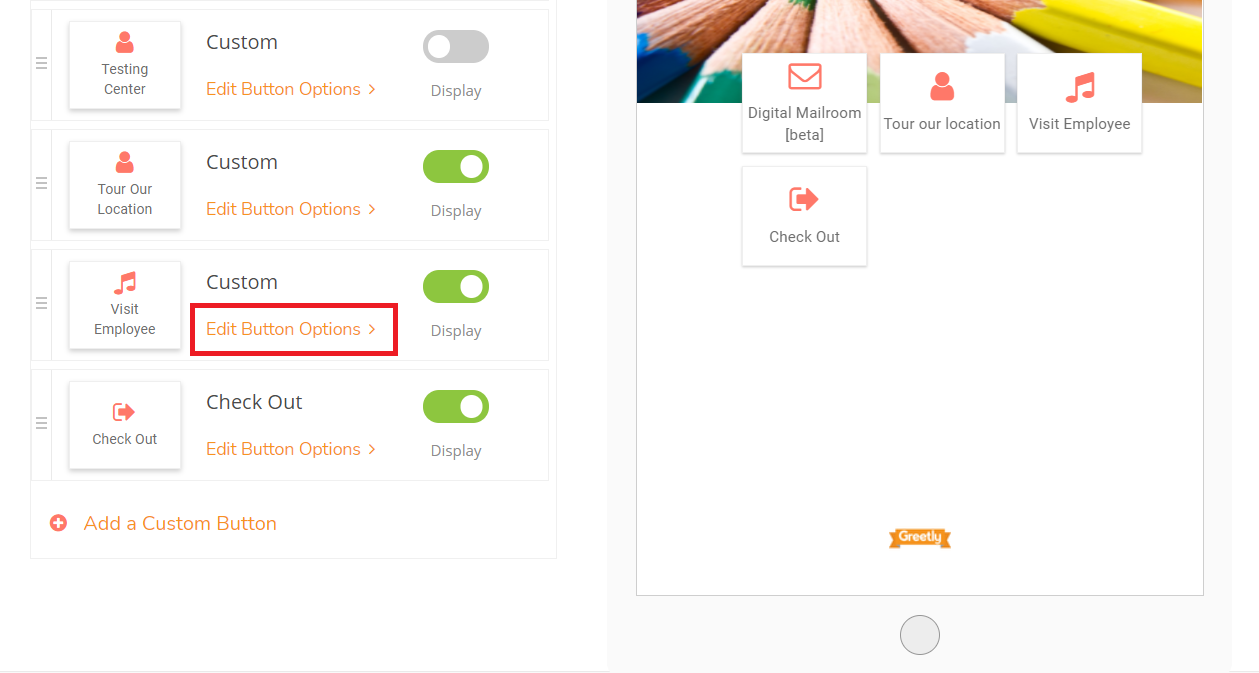 Now if the Driver's License Scanning is turned off click the toggle ON and Click Publish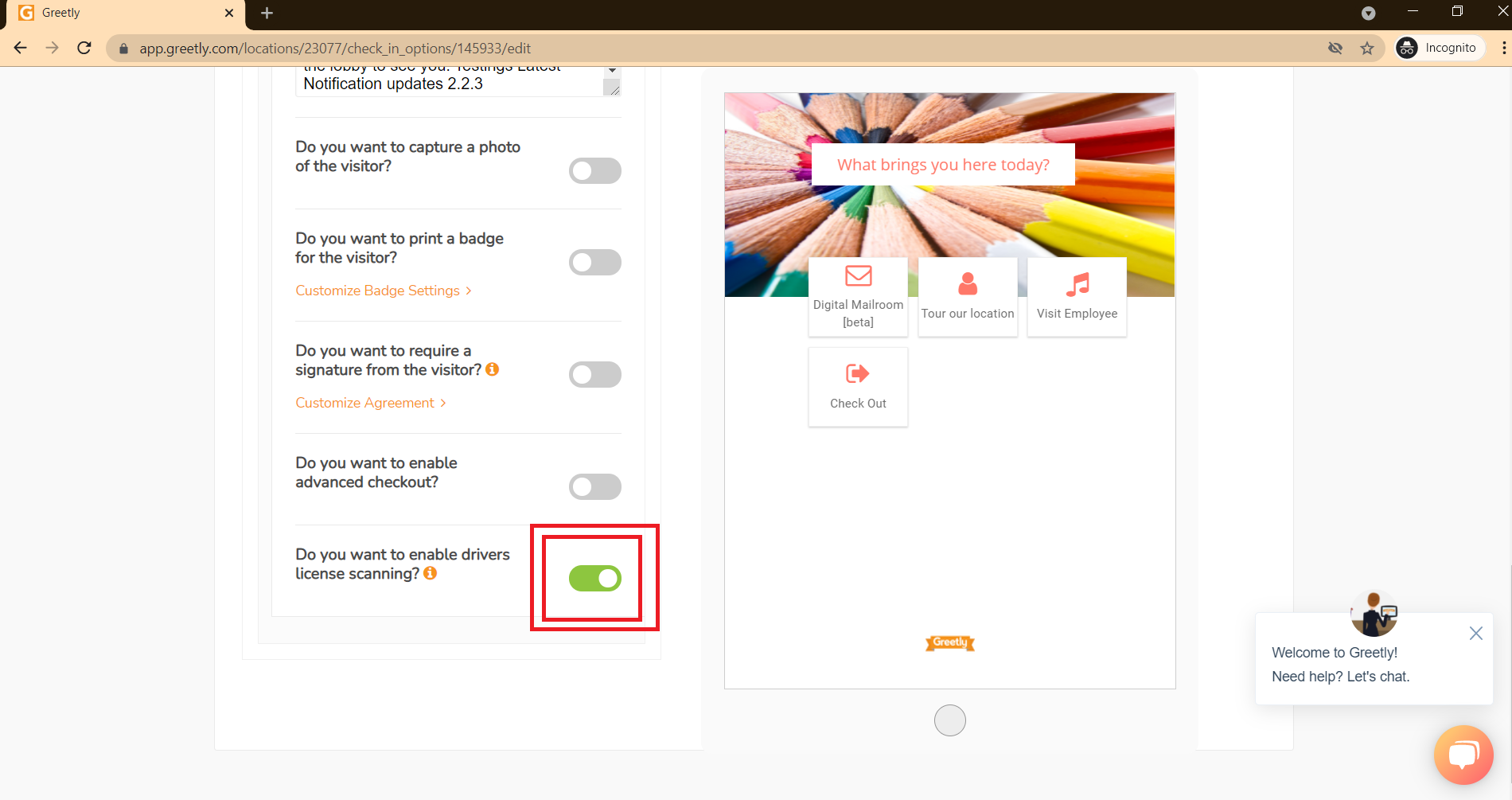 Now select the fields you wish to have in your Check-in and Finally Click Publish and you are off to a flying start! Good Job!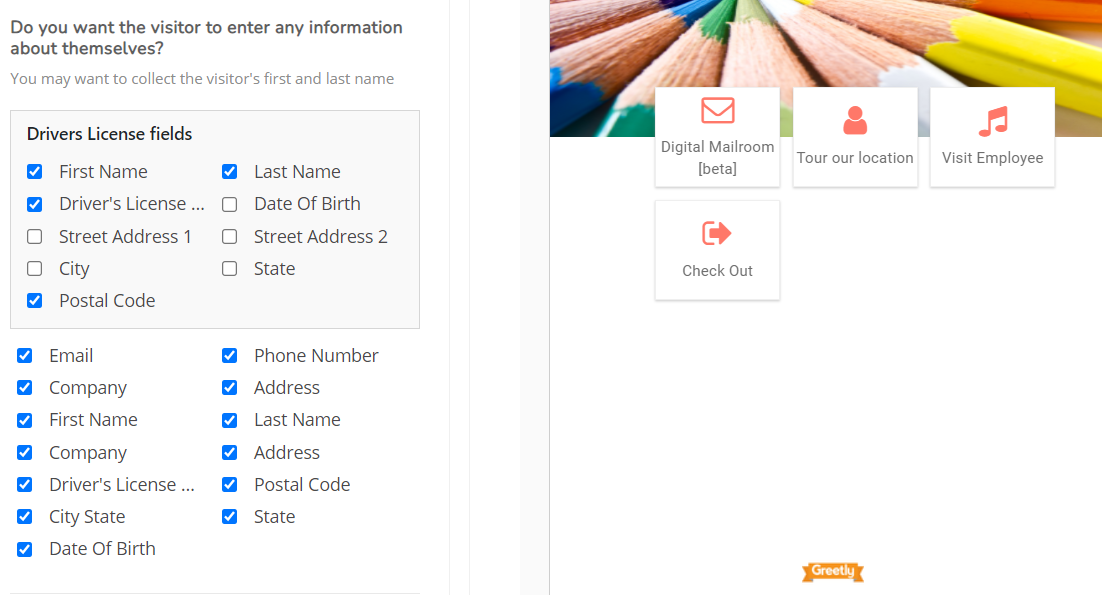 Now you're ready to go! Reload your app and Check in...



Please note if the Driver's License field is selected and scanning is toggled OFF, these fields may not work correctly. Make sure you toggle the feature on.