Want to receive host alert notifications right in Microsoft Teams? In order to integrate Greetly with Microsoft Teams, you will need to manually install the attached App through the admin user interface: https://admin.teams.microsoft.com
In order to integrate your Greetly virtual receptionist with Microsoft Teams, you will need to manually install the attached App through the admin user interface: https://admin.teams.microsoft.com
Notes:
There is no additional software to install. Within the Teams app, users will add the Greetly app.
You don't need to have Azure SSO for the Teams function to work. As long as the Azure Admin and Greetly Users email match, you can log in manually and Sync with Azure.

Teams and Azure integrations are separate, so there's no integration of Azure necessary with Teams.
Here are the steps on getting this set up:
Step 1) Download the zip file by clicking here
Step 2) Install it under admin.teams.microsoft.com
Step 3) Turn on Teams at the location level from your Greetly account (web admin)
Once you have the Teams client installed, you just need to turn on the Teams notification under your location notification preferences, as illustrated below...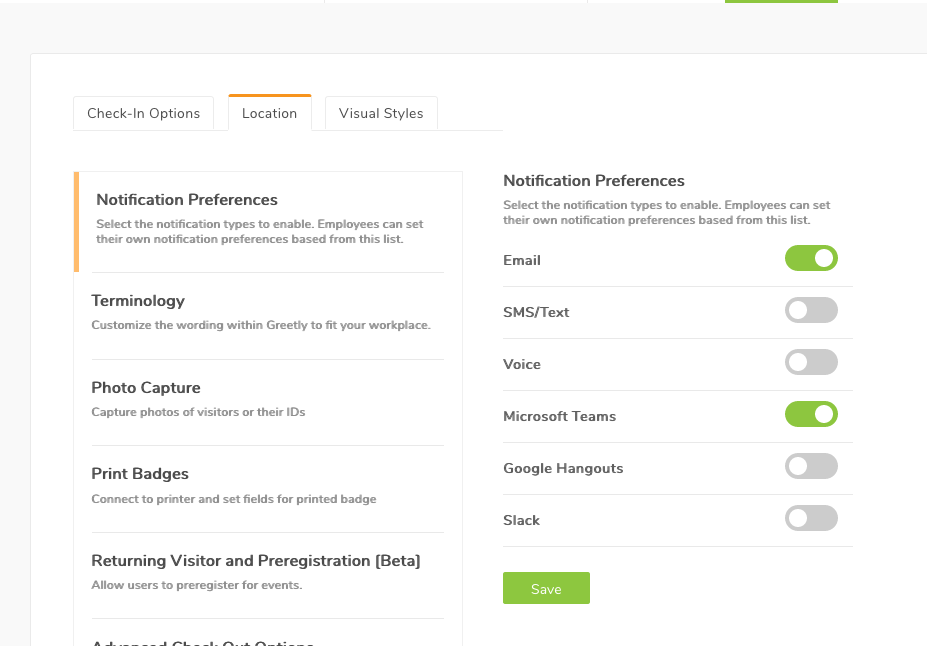 Step 4) Install our app on the user Teams client
Once you do that, as soon as your users install Greetly's highly rated visitor management application on their Teams client (as illustrated below) they will be connected to our system and receive notifications moving forward.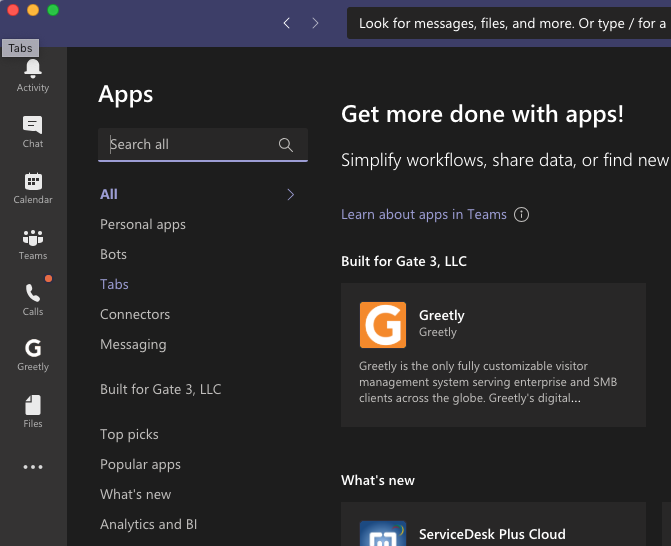 Step 5) Receive confirmation that everything is setup correctly
Step 6) Enjoy
Note:
Our Microsoft Teams integration simply sends notifications to users via Teams. Our Azure integration is used to update our directory and it does not delete users if they are manually created in our directory. It will only delete users that were created from the sync if they are no longer active in Azure AD.